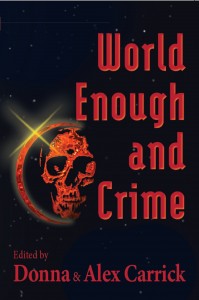 Carrick Publishing is pleased to announce the Author and Title list for our Fall, 2014 Crime anthology, World Enough And Crime: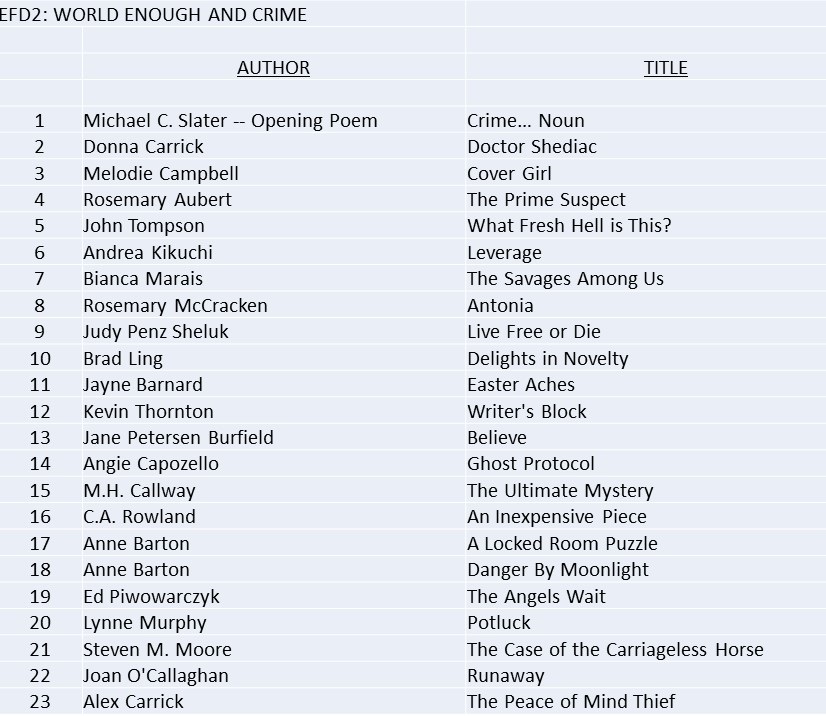 Yours truly will be one of the featured authors, with my new story Dr. Shediac, featuring Detective Mallory Tosh.
What an honour to be included with such talented authors! Can't wait for the release.
Watch for it, folks!