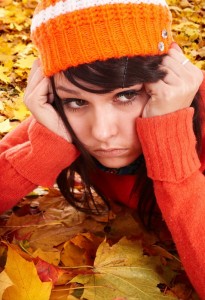 Everyone has a story.
You live long enough, you're bound to discover that no one rides life's tiger for free. We all pay sooner or later, and life will tear away its pound of flesh.
My story was an embarrassingly sad one. People love to correct me when I tell them I was a victim of domestic violence. "Not a victim," they chide, "a Survivor."
(As if being a victim is somehow shameful, your own fault, but being a "survivor" is something to be proud of.)
Let me tell you, as one who knows, the only difference between a victim and a survivor of abuse is that one is still alive…
For purposes of our mutual understanding, I'll call myself a survivor, since I am, in fact, still breathing.
And like many survivors, I pour those shattered memories into my art.
My kind of gritty, dark, real-life fiction may make some people uncomfortable. But they are not my readers.
My readers are those brave souls who, like me, have survived the crazy hell we call life, and somehow found themselves washed up onto a more peaceful shore.
We are the marooned — the ones who look around every day wondering how we got here, whether what we're doing is right, and in fact whether it's even worth it, after all, to paraphrase the brilliant T.S. Eliot.
We are the mid-night screamers, who wake still from instances of terror.
We are the ever-doubtful, never feeling that our efforts are quite good enough, even when we know they are.
We are the perpetually-grieving, holding onto loss as the one familiar talisman, the single constant in a reckless sea.
My readers and I share a bond. I will give them fiction. I'll create a story they can enjoy, one they can feel, that will stay with them after the reading is done.
But when we reach those life-chapters, you know the ones, those passages that could only have been written by one who was there, I will not flinch as my truth percolates within those words.
Nor will my readers turn away.
Together we'll study that truth, shine the light of another beautiful day upon its ugliness, and wonder at the fact that we have, in fact, survived.
October is Domestic Violence Awareness month.

Join the #PutANailInIt campaign being run for 31 days by SafeHorizons.

I'm painting my left ring finger purple to show I care. I've also donated to the SafeHorizons campaign.

To help raise awareness, tweet #PutANailInIt or share the cause on Facebook. Every dollar donated (up to 10,000) during October will be matched by Airbnb!

Let's make Child and Spousal Abuse a thing of the past!